Many of you know I run a business that offers web design services and sells website templates.
But not many people know I run a number of small projects created during time off between my web design business and made quite a bit of money with them.
One example – Growthtext.com
It's the very blog you are reading right now – and I made $12,000 with it. (details in this post)
Growthtext is just one of my side projects.
I have a couple more online businesses, each producing a steady stream of cash every month to my PayPal account while I work on my "day job".
All combined, my side businesses land me 5 figures each month, allowing me to live a comfortable life here in Malaysia where the average household is making around $1300 a month.
I run lean, simple online businesses
What's my secret?
It's simple.
I run lean, simple online businesses, trimmed of all the fat and unnecessary stuff that wastes time and money.
Unlike those complicated, go-nowhere businesses offered on the net, these babies are simple, quick to set up, low investment projects that I can assemble on the go.
Because these are straightforward, uncomplicated online businesses, even my mistakes are easy to spot and fix.
Like I said, these are straightforward businesses: do 1,2,3 to get X.
If I'm off, I just go back to check those 3 steps to find out which one went wrong.
Fix them, and I'm back on course.
So, growing these businesses is not as tiring as most giant projects – you can easily spot what you left out and rectify it, even if you have limited or no experience.
If you are struggling to make money online, you probably think it's because you're not good at traffic generation or that you are in the wrong niche.
Maybe you're right.
But the truth is, those are not usually the key points.
The key is – you picked the wrong business model from the get-go.
And nobody told you that.
Instead of starting with the easy-to-win ones, you went the other way around.
You went the hard way.
You started with a complicated business first.
Making money online is like a computer game, you need to "level up".
You can't beat a big boss without first beating a smaller boss and gather experience points. Once you have the big guns, you can do whatever you want.
The same applies to what entrepreneurs do online… "kill the small boss first".
Here is the #1 reason most people can't make money online
The biggest mistake most people make when they're trying to make money on the Internet?
They copy the big name marketers.
They look at someone making good money.
And they want to copy them, thinking that they will see the same results.
Let me give you an example:
Say you love mountain biking.
And you discovered Seth's Youtube channel – the #1 channel in mountain biking space.
You heard Seth is making good money with his channel.
You think, "I could do that!"
You want to copy what he does.
So you spend the next few months making mountain bike videos and bringing in traffic.
You share your videos with everyone you know.
You set up Google AdSense and track your earnings.
3 months later…
Nothing.
You made nil. Zero money.
What did you do wrong?
You picked a complicated business model – which is hard for any newbie marketer to follow successfully in a short period of time.
Seth's 1 million view videos with him cruising the national parks on his mountain bike made you think it's all about overnight success.
Wrong.
Being able to make money on YouTube takes a lot more effort than you think.
To make a living with his YouTube channel, Seth had to close down his web development business and do this full time. It's literally a fulltime job!
Don't believe me?
Watch the interview below from start to finish and you'll see that running a profitable YouTube channel is not a no-brainer.
A lot of dedicated hard work and skill sets are required to make it succeed:
Oh, by the way, if you aren't already aware, you need 1k subscribers and over 14k total minutes of watch time before you can make money from YouTube ads.
I just happen to know someone who built his YouTube subscriber base to 100k subscribers and do you know how much he made from ads on his videos? $500/month.
If he can only make $500/month with 100k subs…
Imagine what newbies make with only 1k subs.
Pennies!
Copying complicated online businesses doesn't work; here's what does:
Okay, here's what works.
It's simple:
Copy lean, simple businesses.
Let me ask you.
Have you ever tried to sell an app that nobody bought?
Or maybe you tried to promote your Shopify store, and made pennies?
Or maybe you thought about SEO'ing your website to the top of Google, but then realized you couldn't cope with Google's ever-changing algorithm?
All three of those problems only happen to complicated businesses owners.
If you are new to the make money online space and your project isn't producing the results you expected, it's sending you a signal.
"This model is not for you. At least not for now."
The trap is trying to rely on your willpower to keep you going toward a goal you want ($10k/month, $20k/month) in a "complicated" business.
That's a recipe for failure.
You'd be surprised how many people fall into this trap, usually without even knowing it.
Take it from someone who knows. 🙂
Apart from my web design business, I only run lean, streamlined, no fat online businesses.
Some of them made me money within weeks of starting and some within a few months… depending on the type of business I set up.
Making money online becomes so much easier when you start with lean, uncomplicated business models FIRST.
So, what are the criteria of a lean business?
There are a few, but here are the 2 most common criteria these babies have:
Criterion #1. They are small in scope
They are usually small scope businesses.
These projects are small in size (initially).
Good example? Potato Parcel.
When I saw the site, I said to myself…
"It's like landing page on steroid."
That's exactly what they are. If you are a one man warrior, start with something like that.
When your projects/websites are small in scope, here is another advantage.
They reduce the need for maintenance and updates.
If you want to be successful, build projects that either need no future updates or need very little so that you can focus on other more productive activities – like traffic generation.
Criterion #2. You only need to be good at traffic generation; and just okay-ish at everything else
The worst part of trying to make money on the Internet is that the more you discover about the various aspects of marketing, the more you realize how little you actually know.
One of the most common pitfalls that newbie marketers fall into is trying to understand and do a lot because they were misled into thinking that they need to know as much as the gurus do before they can start making money online.
Big mistake.
They spread their focus too thin.
Don't do that.
Success demands singleness of purpose. You need to be doing fewer things for more effect instead of doing more things with less effect.
To make money with lean businesses, you only need to be good at traffic generation; and just passable at everything else.
A good example – affiliate marketing.
With this type of business, if you know how to send lots of targeted traffic to a high converting merchant's sales page, you make money.
Pretty direct.
Sucks that most newbies don't realize this.
They listen too much to internet marketers like Frank Kern, Eben Pagan, and Ryan Deiss about funnels, monetization, and sales.
They try to optimize their funnels with just a flicker of traffic.
Instead, they should focus on spending most of their time driving traffic to a trusted merchant – like Amazon.com.
They should focus on being a master in traffic generation rather than trying to become the marketing mogul they are in their imagination. Then, and only then, will money come rolling in.
I want to hand you 3 lean businesses that work for me
When I started out, I didn't do any of the stuff most "make money online" gurus told me to do.
No e-books, no membership sites, no webinars, no launches, no funnels, no OTO's (one time offers).
All that crap is HIGHLY overrated.
Instead, I run simple, lean businesses.
I built small scope businesses.
I focused on traffic generation and didn't pay much attention to everything else (outsourcing things if I had to).
Within a very short time, I saw results.
This was what my PayPal account looked like a few weeks after I built one of my lean businesses:
And here is what it looked like 2 months after I built another:
If you are on the lookout for online businesses that work, you're at the right place.
I'm going to show you 3 lean businesses that work for me.
This is what I have for you…
#1
Every month, for 3 months, you will get to see a new online business model in my exclusive membership area.
You'll get a full breakdown. The business, the strategy… the approach… the big idea behind it all… and how to put each one of them to work.
#2
Every month, I show how I run each of my businesses THE RIGHT WAY.
I explain what's involved from A to Z.
I give you a detailed step-by-step, "do-this", "do-that" set of instructions.
I break it down to simple, doable steps so that even newbie marketers can replicate the model.
Everything is laid out in easy to follow steps, documented with screen shots, and presented to you as complete systems with which you can rake in big online incomes.
#3
These businesses are small in scope and simple to implement.
They're all lean businesses. So, you will be able to jump start these businesses quickly.
Plus, they're low maintenance. Like me, even if you have a 9-5, you can still find time for them.
#4
These businesses work for marketers at any skill set level – you don't ever have to worry about being a tech-challenged, have-a-day-job, doing-everything-all-by-yourself solopreneur.
Oh yes, you can run them on your computer in the comfort of your home.
No face to face human interactions needed. No local based service-oriented business, like Ed Clay runs.
If you don't have a home computer, you can even get started at an Internet café or on a computer at the library. That's how simple these lean business models are.
#5
And, most importantly, you'll get the chance to ask me about your specific situation.
Got stuck with implementation and need advice? Not a problem.
Starting to see money coming in but need suggestions on how to scale things up? Gotcha.
Once you're in, you'll know where to reach me when you need help. I get back to students pretty quickly, usually in 24 hours; faster than that most of the time.
#6
These are proven business models, not something put together from rehashing a book.
I made money with these businesses in the same way I'll teach you to run them.
If you have been around online money-making for a while, you'll understand that finding, testing and validating online business ideas isn't easy.
It can take months or years of testing (plus a lot of money down the drain) to find the right formula.
If you want to cut down on your own testing time and own 3 profitable online businesses, there is a shortcut: enroll in the membership.
No guessing, just read then implement the instructions in the courses and start growing your business.
Usually, I charge a bare minimum of $399/month to access the material
If you join today, here's what I'm going to do:
I'll offer you a 90%+ discount.
You will only pay a small fee of $39/month to access the materials.
I'll show you 3 business models, one each month for 3 months.
So, you'll pay $39 each month for 3 months.
You will receive a username and password when you go through the sign up process.
You can use that username and password to access the secure exclusive members' area on my site.
You see what works, know exactly how I make each business work, and create your own version of the business generating cash on the side while you are staying on your 9-5.
Even better, if you pull the trigger today, you only need to pay $1 to get started
Because I know these business models will almost guarantee that you'll make money when you follow the actions I've laid out for you, I want to give you an even easier way to get in.
Here is the deal.
Join today, and you'll only have to pay $1.
You'll be billed $39 seven days later.
When you sign up, you'll get to access the first business model instantly.
The first business model is so easy to implement, you can get it up and running in an afternoon.
Heck, if you implement what I teach in the course, you will probably earn more than the $39 investment for which you won't be billed until 7 days later.
To take advantage of this offer simply click on the button below.
When you've paid your $1, you'll receive your first course in your email inbox immediately.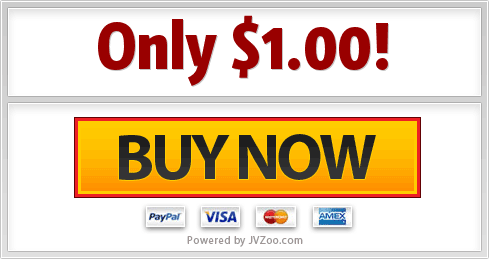 I limited membership to just 100 lucky people
I could easily charge a minimum of $399/month for this membership.
It's more than worth the price.
In fact, memberships that produce money-makers raking in $1000's and $1000's in profits usually charge twice that annually.
These are real secrets I'm sharing with you… and I want to keep this stuff away from everyone out there.
So I set a limit.
Only 100 memberships are available.
When I first launched, I ended up selling out in under 48 hours. And that was with zero external promotion
For the past few months, I've kept the doors closed, only opening them twice to accept new members, and that was for only a brief moment before slamming the doors shut again.
I'm accepting new members right now, but only for a very brief time.
If you want in, use the buy button below.
When you've paid, you'll see the instruction to access your materials on the next page.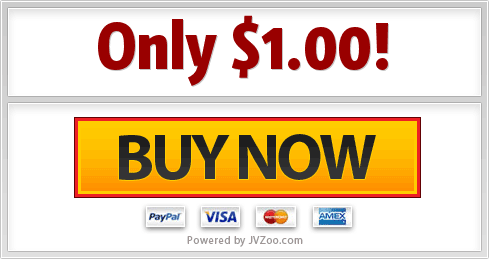 Here is the recap
1. You'll pay $1.00 today.
2. Seven days later, if you are happy with what you get, you'll be billed $39.
3. For $39 a month, you will receive one new business model every month in your membership area for a total of 3 months.
4. You can cancel at any time. Just drop me a line at [email protected] and I will cancel your subscription right away.
Easy!
This is as close to copy & paste profit as you can get.
Invest $39/month to get access to the exact same, solidly profitable business models I use to run no-brainer, copy-paste style profit straight to my own pocket, and now – straight to yours.
If this is not a crazy, insane bargain for you, I don't know what is. This could be the best investment you've ever made.
So take action now before it's too late; it's just $1 to get started.
If you take your time, you might not see this page the next time you come back to the same URL.