I'll login to my Teachable.com admin area to quickly show you how much I've made so far with my tiny blog:
Hey, I'm Verena.
I'm a fully time web designer.
Aside from running my web design business, I run a tiny blog during my free time. It's called Growthtext.
I don't post a lot. When I find time in between my web design business, I get some content up.
When I made my first $12,000 using Growthtext a few years ago; all I had was 28 blog posts on it.
These posts were published on Growthtext over 14 months.
That's an average of 2 posts each month.
You don't need a big blog to make money
Contrary to popular belief, you don't need a big blog to make money.
I'm living proof that you don't need a big blog with lots of content to be able to make money through blogging.
Since I'm not a full time blogger, I didn't manage to populate Growthtext with lots of content.
But when I do post, I make sure all the stuff I put on there is worth my reader's time.
I write about things I love and believe will help my readers.
After a while, I successfully built an audience who regularly reads my content when I publish new articles.
People started to know me and they paid attention to what I had to say. They helped me spread my blog.
When my readers love what they read, I get them to sign up to my list using several lead capture forms I set up.
I used the email list to launch my first high ticket online course.
My first product launch
Here is my online course "Rapid 5K Subs" in action:
On launch day, I had around 6,000 active subscribers on my list.
Launch result? 29 people paid $420 on average.
That gave me a total sales of $12,169.
I launched Rapid 5K Subs as an exclusive to Growthtext email subscribers.
No affiliates, no joint venture partners; I didn't spend a dime on Google Ads or Facebook retargeting ads.
I didn't spend money on complicated LMS (learning management system) software or any WordPress membership site plugins either.
It was a plain old email thing; sending emails to my subscribers.
I used Teachable.com to host the course plus process the transactions for me. So aside from the 2% transaction fee Teachable.com charges me, everything is pure profit.
Not bad for a side project huh.
What's more important is: it's just the beginning of something bigger…
I've found a proven model to make money using a tiny blog
After my first attempt, I knew this thing worked.
From then on, I launch the course every other year while I keep building my email list.
The result?
Second launch revenue: $25,000
Third launch: $33,000
Fourth launch: 46,000
As my list grows over the years, every new launch beats the earlier ones.
By the way, my subscribers don't just buy my course.
#1. They hire me for web projects.
#2. I receive partnership proposals from people I had never talked to. There were proposals I hadn't even thought of, ranging from driving traffic for site owners in exchange for revenue sharing to referring customers to me for a cut.
#3. I enjoy monthly (or daily depending on how you look at it) passive income too. Recently, I launched a new continuity program to my list.
After the product creation, it took me just a few hours to write a simple sales page. I sent a few emails out, and sales came in almost immediately.
Conversion rate almost hit 30% and retention rate after the first month = 80%
…and here is usually what my daily email inbox looks like:
And like this:
Recently, I was shown to be in the top 20% of JVZoo sellers. Though there is no special reward for that, it sure does put a smile on my face.
That's how powerful it is when you have an audience that trusts you and are ready to listen to what you have to say when you have something to offer.
Start a tiny blog, write good posts, grow a list, then create good products (or promote great ones) to help people make changes in their life.
I love this model, it's so awesome; especially while I do it alongside my main business.
This isn't rocket science; with a little guidance, anyone can get it done. So can you.
You only need 2 things to succeed:
To run a profitable blog, you need:
#1 A traffic system that consistently brings you readers, and then converts those readers into email subscribers.
#2 The right product to sell to your audience.
And that's it.
When it comes to driving traffic to a blog, most people think of SEO.
The truth is – SEO is an almost a complete waste of time (poor ROI) until you have an aged website which is already loaded with a ton of content.
The problem is, no one tells you this.
They imply that optimizing your blog for search engines is always a smart move when you're trying to get traffic.
When I hit my 10,000 monthly blog traffic mark on Growthtext years ago, I didn't go out to get a single backlink to my blog. I didn't pay attention to my Google ranking at all (details here).
Google is not really relevant when you're just starting off building your list.
I'm not saying SEO is inherently bad. I'm just saying it's an ineffective use of your time when you are starting out.
If you want to grow traffic to a brand new blog as quickly as possible, you're much better off investing your time elsewhere.
Once you have built up an audience, your next step is to build a course and sell it to them.
But what should the topic be?
You don't want to spend months making a product and then realize at the end that it's a dead end. No one wants it.
You'll be better off spending some effort to find out what people really want to buy before you start making it.
Once you own a traffic system that consistently brings you readers and know the right product that your audience wants to buy, you own a business that you can rely on for years to come.
Here is my entire system
You've read my stories about how I built a profitable side business using Growthtext.
You've seen my case study and you're interested to know more.
The thing is, you need to have a complete system in place to build a sustainable tiny blog business like the one I have.
You're at the right place now.
I'm going to show you my entire system – how to put get my method to work for you.
In my private membership site, I show how I run my tiny blog business THE RIGHT WAY.
I explain what's involved from A to Z.
I give you a detailed step-by-step, "do-this", "do-that" set of instructions.
I put down everything in easy to follow steps, document it with screen shots, and present to you a complete system on how to rake in big running a tiny blog and sell high ticket online courses to your audience. Even new bloggers will be able to follow along.
This system that I teach works for any niche. It's not just for the digital marketing niche.
When I designed the course, I wanted to make it applicable to as many people as possible, so all of the strategies taught are built on universal blogging principles and are not niche-specific.
This is what I have for you…
#1
Domain Name Formula:
– No idea of the right domain name for your blog? No worries, I show you the 2-step process professional bloggers use to come out with winning domain names for their blog.
– There are certain golden domain name rules to follow; lots of newbie bloggers fail this stage and regret it once they grow big. Start off by doing the right thing.
#2
Web Hosting & Blog Setup:
– According to security experts WP White Security, 41% of WordPress blogs were hacked because of security vulnerability on their hosting platform.
– If you are with the wrong hosting company, you are putting your blog at high risk.
– I show you the web host I use for Growthtext. Their servers proactively protect all WordPress sites with custom Web Application Firewall (WAF) rules. In lay terms, their servers block all malicious traffic before they even reach my blog. You can sleep well when you host your tiny blog with them.
– Try to stay away from EIG owned hosting companies, such as Hostgator, Bluehost, Godaddy, Namecheap etc. I have tried all of these – and left them. You want better hosts than them. They spend tons of ads online, that is the reason why you know them. But the pros don't use these hosts. Why? They give you slower loading servers. Today, no one has patience for slow loading websites anymore.
– I show you which web host you should park your tiny blog for life (just like I do). Files and databases on all their hosting plans are stored on cutting-edge Solid State Drive technology. SSDs provide a 1000x increase in input/output operations compared to regular drives. Plus, they use NGINX web server technology to speed up the loading of all the websites they host. They built their own caching mechanism based on NGINX reverse proxy. It dramatically speeds up the serving of a WordPress site's dynamic content.
– I will also show you how to set up your blog on your web host in 5 minutes.
– Not only that, I show you the essential WordPress plugins to install. The more plugins you install; the more server requests are sent. Each request consumes server resources and decreases your blog load speed. Want a fast loading blog? Choose your plugins carefully: only run those that are essential for your blog.
#3
Blog Content Strategies:
– The first step to growing your audience is to write content people want to read. It's so good they can't resist sharing it with their friends.
– Even good content gets ignored these days. There is simply too much of the same stuff out there. If you want people to respond, you have to make sure it's awesome. Fantastic. Mind-blowing. Something they have no choice but to hit share.
– I'll show you how to put this to work. I'll dive into the process, teaching you how to make content that will help you stand out, even if you're not good at writing.
#4
Traffic Strategies:
– Ditch the boring SEO techniques you read out there. I'll show you the smartest strategies to drive traffic to a brand new blog.
– Have you ever seen blog posts with hundreds of shares? These posts drive a lot of traffic. I'll show you all of my traffic generation secrets and how you can get them to work for you and subsequently bring in traffic and grow your audience.
– The traffic generation skill is perhaps the most important skill you must master to be successful. Master this art and the blogosphere is yours for the taking.
#5
Lead Magnet Formula:
– You'll see my exact steps to create attractive, instant gratification, gotta-have, knee-jerk reaction lead magnets to convert blog readers into subscribers.
– Typically, I see bloggers (across major niches) convert around 0.5% – 1.5% of readers into email subscribers. Why? They use the wrong lead magnet.
– I'll show you the type of lead magnets you must avoid and what to use instead that is converting at 400% above average. That means one thing: more subscribers!
– Most newbies completely fail at turning readers into subscribers simply because they place their email capture forms at the wrong place. Don't let this happen to you. I reveal the highest converting CTA (Call to Action) positions on a blog you want to get your forms set up.
– I show you the tool I use to design all of my email capture forms; use it to make yours with just a couple of clicks, even if you are tech challenged and know nothing about web design.
– I show you the tool I use to design all of my email capture forms; use it to make yours with just a couple of clicks, even if you are tech challenged and know nothing about web design.
#6
High Ticket Product Ideas:
– You may have a couple thousand email subscribers, but do you know the problems they face? If you create the prefect product that solves just that, it's a jackpot. If not, your product just won't go anywhere.
– I show you how to find out your email subscribers' biggest pain points, and come out with the perfect product ideas.
– You'll replicate the exact process I use to come out with high performance online course ideas before you put them to the product validation tests (see below).
#7
Product Validation Formula:
– Most people are lazy, they don't validate their idea. They come out with a product idea and think it's brilliant. They then turn the idea into a product they believe will sell. But no one buys.
– My first product launch got me over $12,000 in 10 days. At that time I had around 6000 email subscribers. Each sub made me $2. Not bad for the first launch. This happened because I had a product that I knew people were hungry for even before I launched it.
– I show you the 3-step process I use to determine if any product idea is a go before you turn it into an online course. If you don't get any of these right, no matter how much energy you spend on persuading people to buy, no one will.
– Your product pricing makes or breaks your sales. Price it too high? Zero sales. Price it too low, and you lose out on extra money you could've made. I show you my steps to product pricing, and how you can optimize revenue.
– These are real secrets… and I want to keep this stuff away from the public.
#8
Minimalist Launch Formula:
I'm sure you have seen fancy product launches jam packed with state-of-the-art features.
Marketers use things like Webinar, 3-part videos, Facebook retargeting ads, affiliates etc. to launch their products.
Those techniques make most new marketers freak out just by thinking about them. Honestly, I was no different.
It's a ton of work!
Are these techniques helpful? Definitely.
But are they the key to your launch success? No. Not at all.
Webinar and 3-part videos are just mediums to convey your message to your audience.
The medium doesn't determine your launch success, the content does.
You can launch your course just by using good old emails and text based sales pages to convey your message; it's equally effective as long as you get the right words out.
My first launch made me 5 figures, and all I did was use emails and a minimalist launch strategy. No webinar, no videos, no retargeting ads, no affiliates.
The key to win: an effective minimalist product launch system.
– I show you the launch strategy I use and the email sequence I use.
– I also give you my sales funnel template, presell page and email script I use so that you can use it to launch your own course.
– In short, you will own the exact steps to replicate my 5-figure launch.
My coaching students paid $399 to access these lessons…
If you join today, here's what I'm going to do:
I'll offer you a 90%+ discount.
You will only pay a small fee of $39 to access the lessons.
Just a one-time payment of $39. No monthly fees, no renewal… nothing.
You will receive a username and password when you go through the sign up process.
You can use that username and password to access the secure exclusive members' area on my site.
Ready to get started?
Use the "BUY NOW" button below: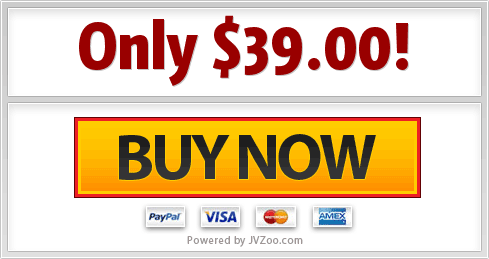 60 day money back guarantee
I couldn't be more proud of the system I've put together. It's incredibly effective to build you a successful tiny blog business.
Try the course for 60 days, take the actions needed to map, create and implement what you learn from my training.
If you don't see results, drop me a line (verena@growthtext.com) anytime within 60 days of purchase, send me proof of work you have done, and I'll send you a full refund.
When you invest in this course, I genuinely want you to see results. If you really put in the effort but can't get results, then I don't deserve to keep your money.
I limit membership to just 100 lucky people.
I could easily charge a minimum $399 for this membership.
It's more than worth the price.
In fact, memberships that produce money-makers raking in thousands and thousands in profit usually charge twice that annually.
These are real secrets I'm sharing with you and I want to keep this stuff away from everyone out there.
So I set a limit.
Only 100 memberships are available.
When I first launched, I ended up selling out in under 24 hours. And that was with zero external promotion.
For the past few months I've kept the doors closed, only opening them twice to accept new members, and that was only for a brief moment before slamming them shut again.
I'm accepting new members right now, but only for a very short time.
If you want in, the time to pull the trigger is now. Choose your options below.
When you've paid, you'll see the instructions to access your materials on the next page.